These Hot Ham and Cheese Roll-ups are a great party food or dinner option!
Ham. I have loved this meat for 40 years. It is the perfect meat, in my opinion, and by far my favorite. It is flavorful and salty and goes well with so many things. As a kid I preyed on ham any time it found its way into the fridge. I remember getting creative with what I'd eat it with. I would wrap it around pickles, cheese and even olives (love me some salt). I still gravitate toward ham, when given an option. On Easter I'm happier than a kid in a candy store.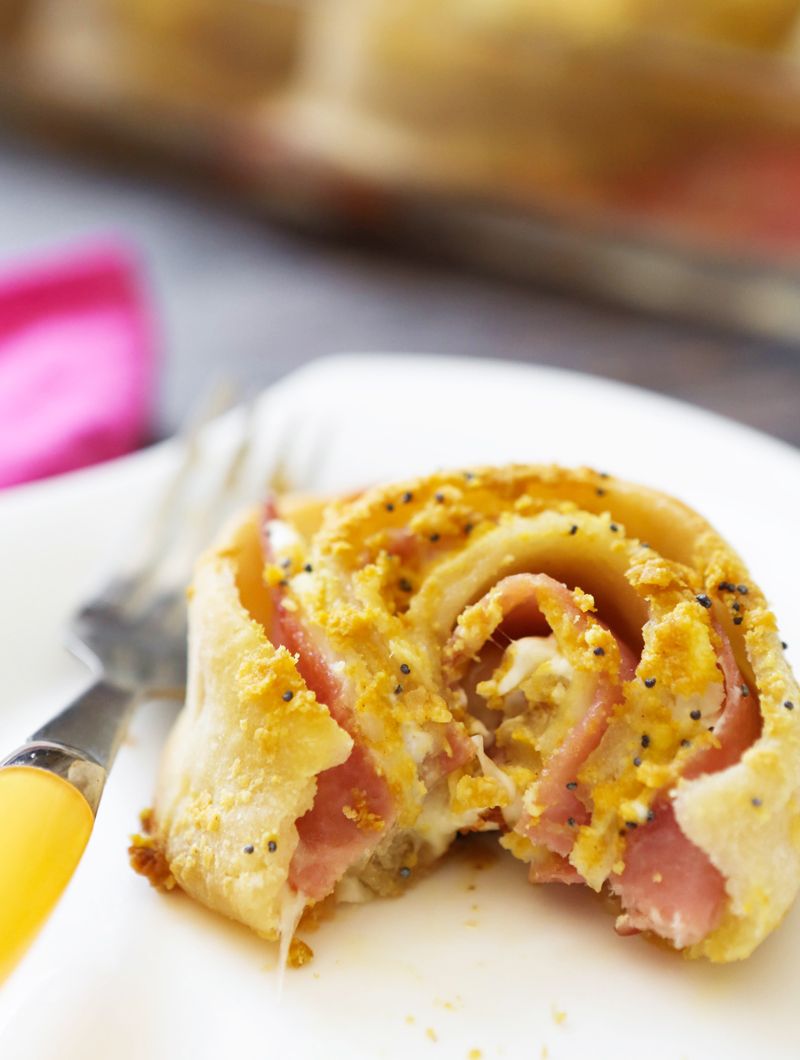 Now that I'm a grown-up, I occasionally come up with recipe ideas that are more creative than ham-wrapped olives (although, I really should revisit that). I love this twist on an old favorite recipe, my Hot Ham and Cheese Sandwiches. I replaced the bread with pizza dough and the meat with HORMEL® NATURAL CHOICE® Deli Ham. I didn't think anything could be tastier than those sandwiches until now. I have found myself a new go-to party food and dinner option.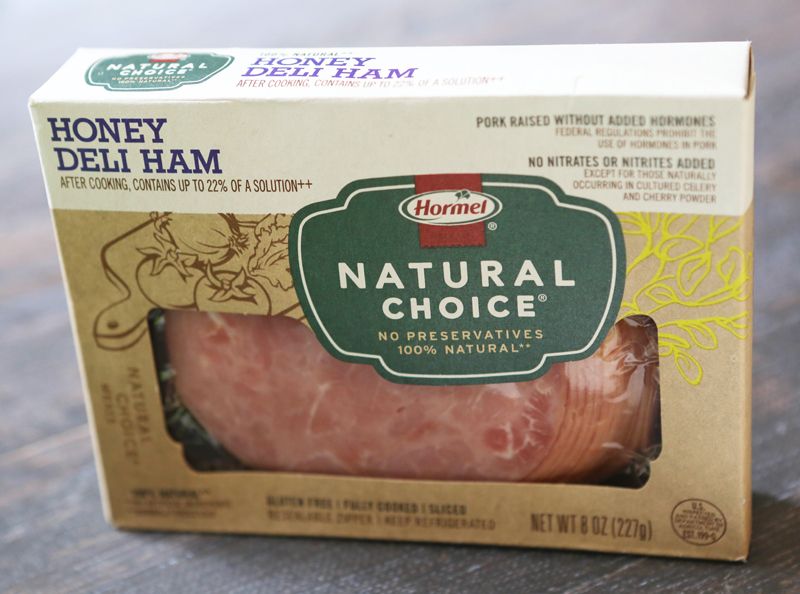 Let's talk about NATURAL CHOICE® lunch meats and why they are vital to this recipe. I absolutely, truly believe that they are PACKED with flavor and they are beyond delicious. When you sink your teeth into a slice of honey ham, you know right away that the meat is quality. These lunch meats have NO added preservatives. They are also affordable, which is a huge selling point for us right now.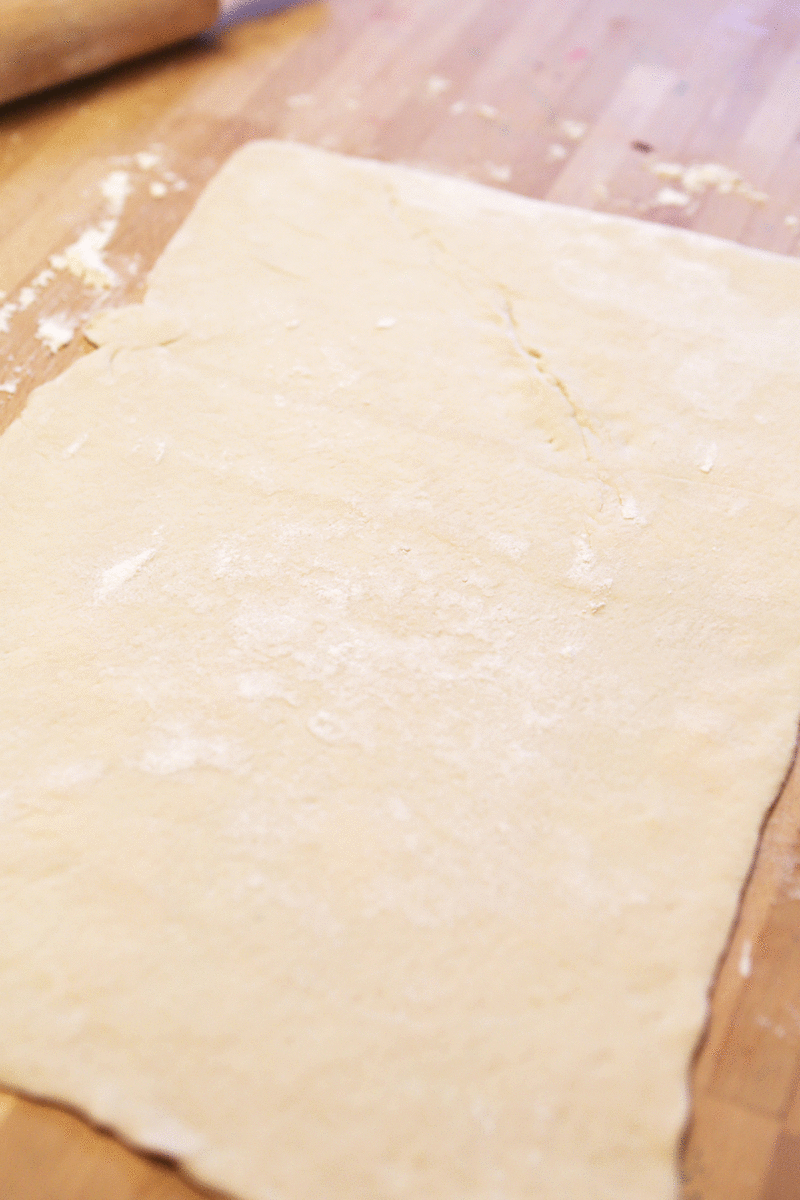 Also, NATURAL CHOICE® deli meats are not preserved by adding artificial ingredients and added preservatives like other brands may. They use a process called HPP. The products are packaged, sealed and pasteurized by being placed under high-pressure water exertion. HPP is an all-natural process that enhances wholesomeness and maintains quality.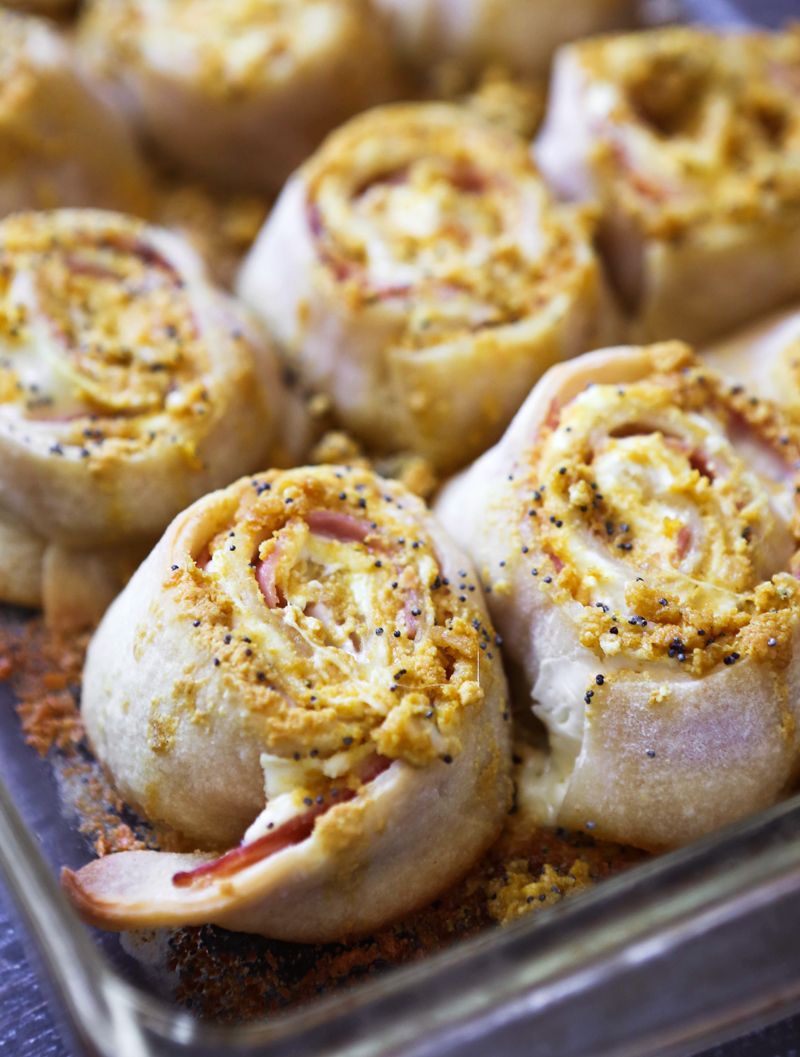 So whether you are looking to make my yummy Hot Ham and Cheese Roll-Ups or simply make sandwiches to throw into lunch boxes, NATURAL CHOICE® Deli Meats are a great option! Ok, my wheels are turning. How about Cream Cheese-Stuffed Ham-Wrapped Green Olives?!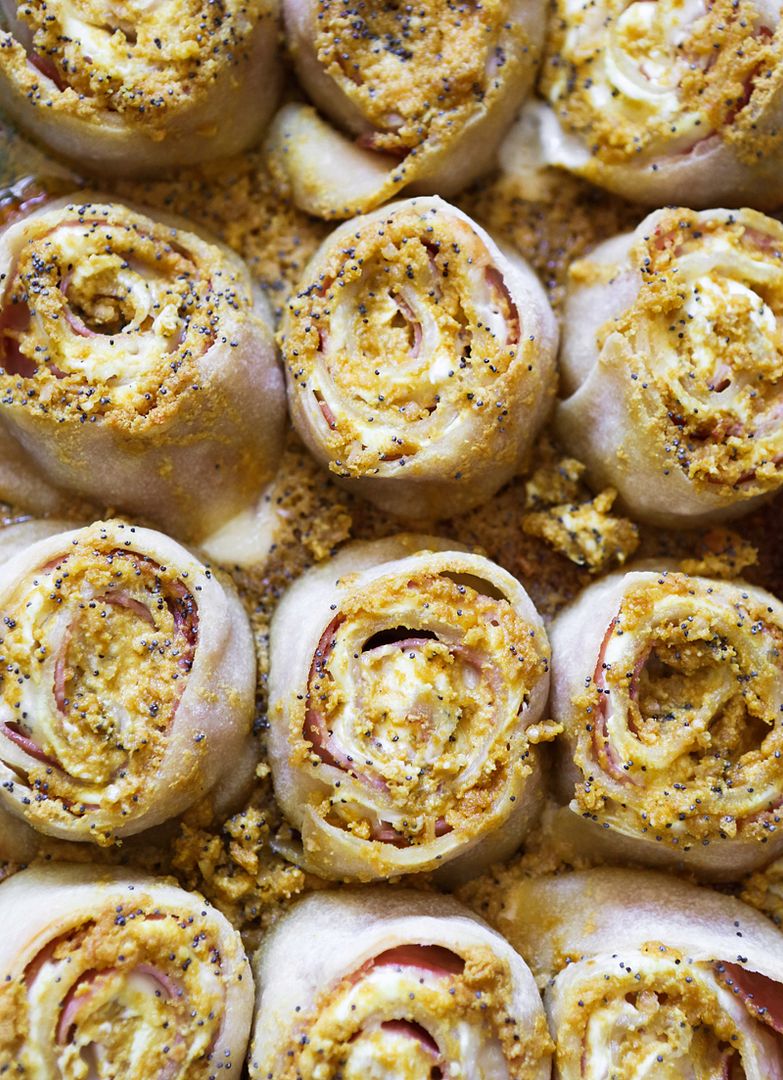 Just check out some of the ideas on Facebook or on Pinterest, or other delicious recipes and ideas on the NATURAL CHOICE® Recipe Pages.
Hot Ham and Cheese Roll-Ups with HORMEL® NATURAL CHOICE® Deli Ham
Great party food or dinner option!
Contributed by Megan Porta from pipandebby.com.
Published Apr 4, 2016

Serves: 12
Total time: 1 hr
Ingredients:
13.8-oz. tube refrigerated pizza dough (classic)
8-oz. pkg. NATURAL CHOICE® Honey Deli Ham
8-oz. pkg. cream cheese, softened
10 slices Provolone cheese
1/2 cup (1 stick) butter, melted
1 tablespoon yellow mustard
1 tablespoon Worcestershire sauce
2 tablespoons dried minced onions
1/4 cup grated Parmesan cheese
2 tablespoons poppy seeds
Instructions:
Preheat oven to 350 degrees F. Coat a 9x13 baking dish with cooking spray. On a lightly floured surface, roll dough into approximately a 11x15-inch rectangle. Top with the ham, followed by the Provolone. Spread the cream cheese evenly over the top.
Starting with a long edge of the rectangle, roll dough tightly. With the seam facing down, cut into 12 equal pieces. Place the roll-ups in the prepared baking dish.
In a medium bowl, combine the butter, mustard, Worcestershire sauce, onions and Parmesan cheese. Mix well and pour evenly over tops of the roll-ups. Sprinkle the poppy seeds over the top.
Bake in the preheated oven for 30-35 minutes, or until edges are golden brown. Serve warm!