This Asian inspired Ginger Sauce is an exact replica of that famous Benihana sauce you love so much. It's a memorable tasty sauce that people wish they could bottle and take home. Goes great with steak, veggies, rice, eggrolls or fish!
If you've ever eaten at Benihana or a similar Hibachi-style restaurant, you will likely begin salivating when you imagine dipping a succulent piece of steak into their famous Ginger Sauce. Every time we go to Benihana, I end up dousing my steak, shrimp, veggies AND rice with that stuff. It is unbelievably addicting. When I decided to go crazy with lunches this week, this Ginger Sauce popped into my head as I tried to think of the perfect dressing for a steak salad.
I wish I'd known sooner how easy it is to make! Wow! And it is SPOT ON. Yum yum.
I LOVE THE BENIHANA SAUCE. CAN I BUY IT?
According to their site, Benihana prides themselves in preparing the sauce they serve fresh and making it daily. But that's why we decided to concoct a recipe ourselves and share it with YOU! Since they don't share their recipe, we took what we know to be some very flavorful ingredients and tested it until it was the right amount of flavors to mimic their sauce.
HOW DO I MAKE MY OWN GINGER SAUCE?
Start with your food processor. I like mine, it's handy and easy to clean and it's a tool I can use often. Toss in the onions, fresh ginger and liquids so you can come up with a uniform chunky sauce that will be perfect as your condiment for many recipes! If you don't have a food processor, then you can easily grate the onion and ginger by hand.
USING FRESH GINGER VS GROUND GINGER
When making these inspired sauce, if at all possible you want to use fresh ginger. Buying a small stalk of the root is very affordable and provides so much more pungency (in the best way) to the sauce. You can substitute ground ginger when needed, but ground ginger is preferably used in baked goods or drinks.
WHAT CAN I USE THE GINGER SAUCE ON?
Everything! That's the best answer. But it's a great condiment for seafood, steak, pork chops and chicken. Asian appetizers such as egg rolls, wontons or potstickers would be perfectly dunked in the sauce. You can use it over a salad, enjoy it tossed in a stir fry and over pasta.
COOKING TIP: It's important to note that this sauce can be enjoyed immediately but will taste even better after a day of marinating!
This week is going to be packed with lunch fare and this is just the tip of the iceberg. Use this Ginger Sauce as a salad dressing or pour it over a side dish of quinoa or rice. You can also use it as a dipping sauce for Steak Bites, Steak Salad or Grilled Veggies. It's versatile!
GINGER SAUCE RECIPE (BENIHANA COPYCAT)
Condiment, Sauce, Steak Sauce, Seafood Sauce
Sauce, Condiment
American
Yield: 12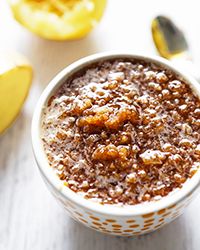 Ginger Sauce (Benihana Copycat)
This tastes JUST like the ginger sauce at Benihana. It is so delicious with shrimp, vegetables or steak!
prep time: 3 mins
cook time: 7 mins
total time: 10 mins
ingredients:
1 yellow onion, chopped
2 tablespoons grated fresh ginger
1/4 cup fresh lemon juice
1/2 cup white vinegar
3/4 cup soy sauce
instructions
Combine all ingredients in a food processor or blender. Pulse/puree until a chunky consistency is achieved. Store in an air-tight container in the refrigerator. Serve with a salad, vegetables, steak, shrimp or pour over rice/grains.